Description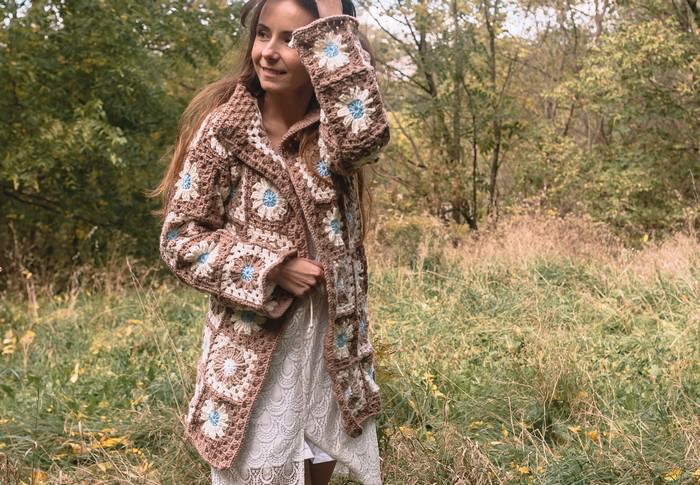 Hand made crochet sweater from reclaimed/recycled yarns. Feels like a mix of soft acrylic and cotton. This is a coat style with no buttons. Great for layering over jeans or for a festival outfit. As the sweater seams settle, they will relax, soften, and stretch a little. Hand wash cot. Lay flat to dry.
Measurements when laid flat:
Across – 17 inches (double for circumference) with a little overlap at the front
Shoulder to hem – 28 inches
Sleeve seam to hem – 19 inches.
*Note: All sales final. Customs/import fees are not the responsibility of ModaMama/Joanna Haughton. We are not responsible for lost/stolen parcels*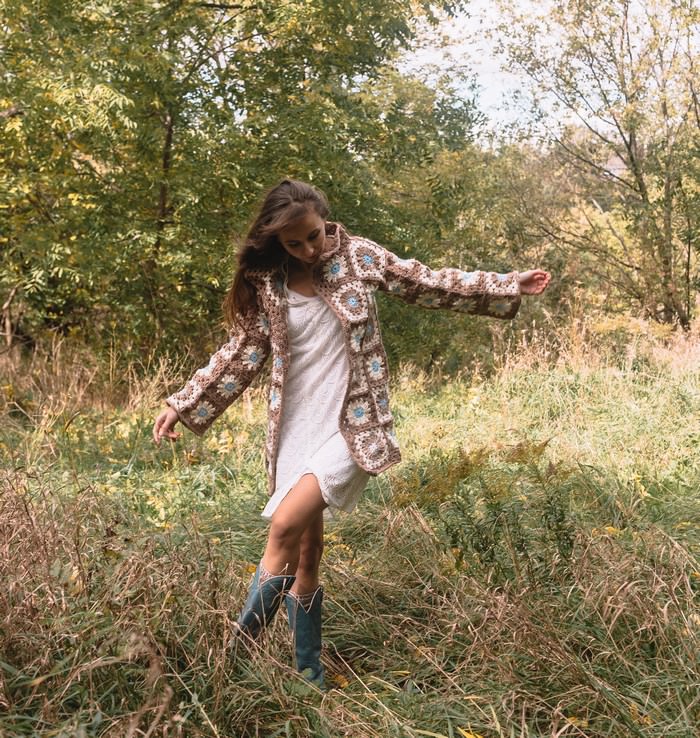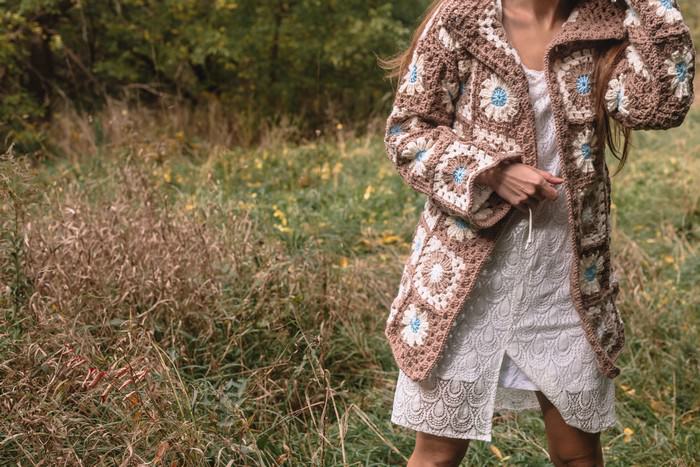 *Note: All sales final. Customs/import fees are not the responsibility of ModaMama/Joanna Haughton. We are not responsible for lost/stolen parcels*